ICP CVD jest procesem osadzania cienkich filmów z fazy gazowej na podłożu ze wspomaganiem plazmowym. W porównaniu do klasycznego CVD termicznego, w tym przypadku katalizatorem reakcji jest plazma a nie temperatura. Poszerza to możliwości jeśli chodzi o materiały pokrywanych podłoży; jak również poprawia możliwości kontrolowania stechiometrii i czystości powierzchni
oraz wytwarzania warstw nierównowagowych. Proces ten składa się z reakcji chemicznych które występują po utworzeniu plazmy z gazów reakcyjnych. Plazma otrzymywana jest pod wpływem
przemiennego pola elektromagnetycznego wysokiej częstości przy odpowiednio niskim ciśnieniu.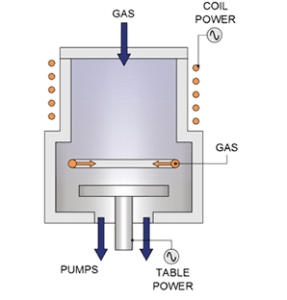 ---
Urządzenia
---
PlasmaPro 80 ICPCVD
The PlasmaPro 80 is a compact, small footprint system offering versatile etch and deposition solutions with convenient open loading. It is easy to site and easy to use, with no compromise on process quality. The open load design allows fast wafer loading and unloading, ideal for research, prototyping and low-volume production. It enables high performance processes using optimised electrode cooling and excellent substrate temperature control.

Open load design allows fast wafer loading and unloading
Excellent etch control and rate determination
Excellent wafer temperature uniformity
Up to 200mm wafers
Low cost of ownership
Built to Semi S2/S8 standards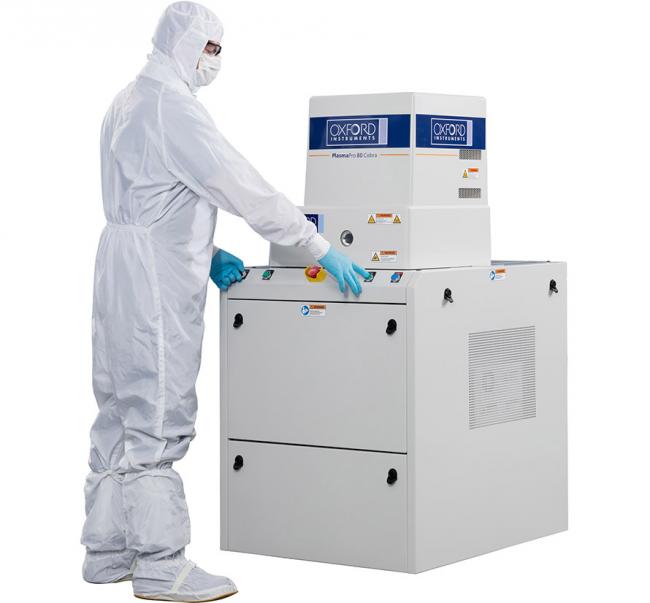 PlasmaPro 100 ICPCVD
This ICPCVD process module is designed to produce high quality films at low growth temperatures, enabled through high-density remote plasmas that achieves superior film quality with low substrate damage.
Excellent uniformity, high throughput and high precision processes
High quality films
Wide temperature range electrode
Compatible with all wafer sizes up to 200mm
Rapid change between wafer sizes
Low cost of ownership and ease of serviceability
Compact footprint, flexible layout
Resistive heated electrodes with capability up to 400°C or 1200°C
In-situ chamber cleaning and end-pointing
Flexible vapour delivery module enabling deposition of films using liquid precursors  e.g. TiO2 using TTIP, SiO2 using TEOS