The Resistivity Tester is a non-contact bulk resistivity measurement tool for rapid classification of silicon wafers. It operates via eddy current technology.
The RT-110 resistivity tester is suitable for measurement of the resistivity and thickness of bare semiconducto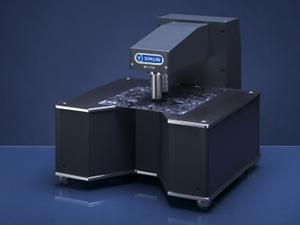 r wafers. The wafer handling is manual, the measurement starts automatically. The RT-110 can measure in 4 different resistivity ranges. Conductivity type determination is possible by the built-in P/N tester.
Features:
Resistivity range 0.01-20 Ωcm
Computer controlled operation
No sample preparation
Options:
Wafer Thickness Measurement in the range of 200 to 1000 µm
Probe for p/n conductivity type testing