GENERAL INFORMATIONS
We would like to invite you to take part in Symposium and workshops organized by companies Technolutions, PIK Instruments and Instytut Fizyki PAN. During the event you will be able to listen to the lectures of application specialists of companies such as:
also, see and test systems (please bring your samples) designed and manufactured by the mentioned above companies:
TFS 200

 used for Atomic Layer Deposition (ang. ALD), Beneq
FlexAL used for Atomic Layer Deposition

 (ang. ALD)

, Oxford Instruments
PlasmaPro 100 Cobra used for 

ICP CVD

 and 

ICP RIE

, Oxford Instruments
nanoPVD-S10A used for 

PVD

, Moorfield Nanotechnology

nanoCVD-8G

used for the production of graphene and carbon nanotubes, Moorfield Nanotechnology
optical profilometer Profilm3D, Filmetrics

F3-sX

, used for measuring thickness and reflectance of silicon wafers, thicker layers of photoresists, protective coatings, and error analysis in the production of integrated circuits, Filmetrics
F40-UVX, used for thickness and reflectance measurements of semiconductor layers, MEMS, LCD, Filmetrics
F20-UV, used for  thickness, reflectance and transmittance measurements of semiconductor layers, OLED, ITO, Filmetrics
optical profilometer 

DCM8

, Leica
robots for microscopy, Imina Technologies
SEM, Phenom World
ellipsometer SE-1000, Semilab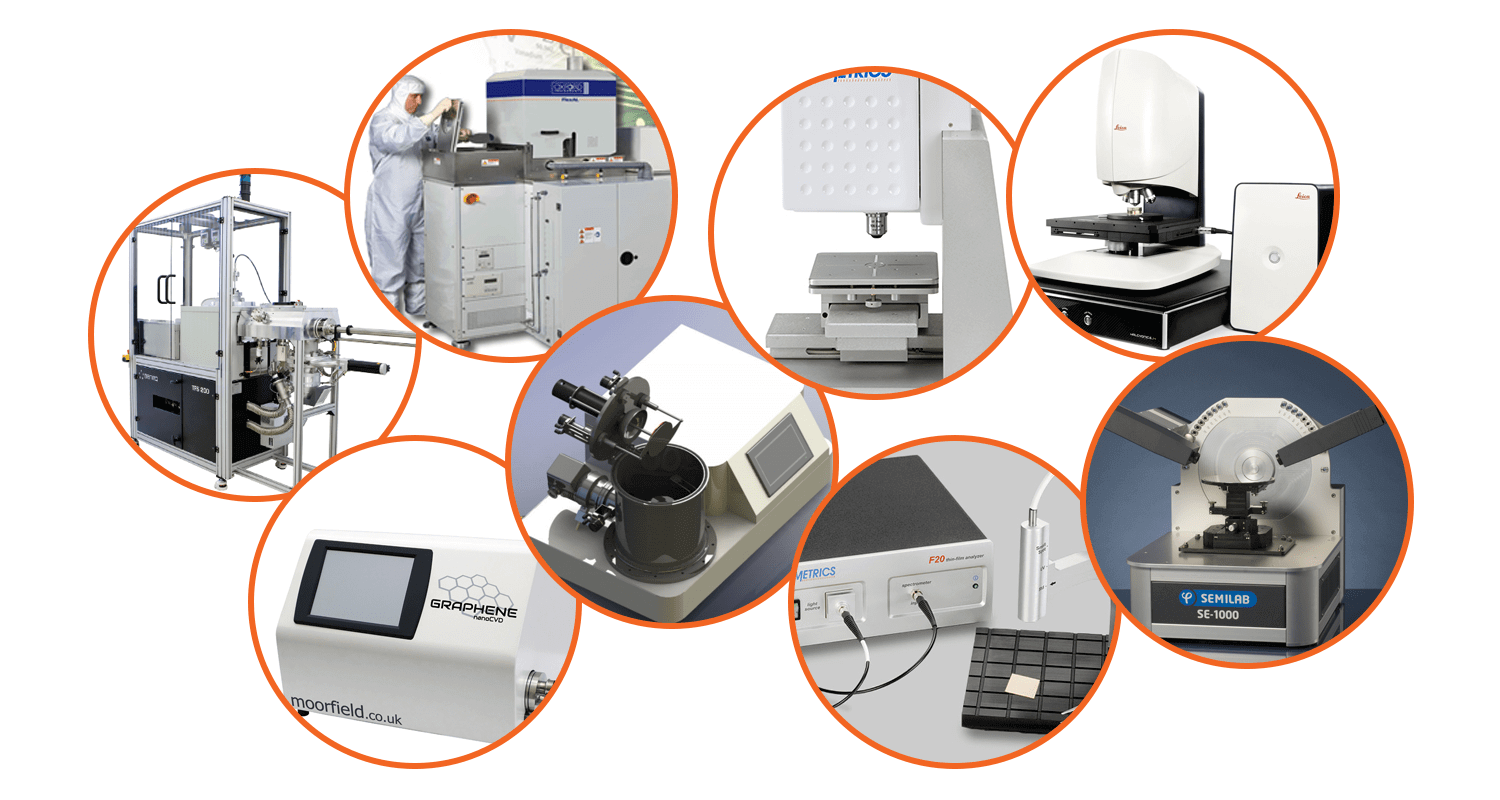 ORGANIZERS
PROGRAM
The seminar will take place on 4-5 December 2017 in the building of the Institute of Physics of the Polish Academy of Sciences in Warsaw at Aleja Lotników 32/46.
Program of the seminar is avaiable here.
Participation in the seminar is free. Coffee and dinner will be provided on site. In addition, a dinner will be held at the end of the first day after the poster session.
POSTER SESSION
A poster-discussion session will also be held at the seminar – open to all interested participants. During the session participants will be able to share the matter of their research (in the form of a poster, presentation), discuss it with the other participants and speakers. Participation in the session is voluntary.
During the poster session, the work presented by the volunteers will be evaluated by the participants of the seminar. The author who gets the most points will be rewarded with a tablet.
REGISTRATION
The event is addressed to employees of academic institutions and the industrial sector who are interested in the subject matter of the workshop. The organizers reserve the right to verify entries. We encourage you to share information with others.